Deep Prakash is the Founder Technical Director of Deep InfoTech Educational Society and Deep InfoTech Software Solution , an organization specializing in knowledge creation & management, need based consulting and providing training & development solutions to leading corporate organizations from various diverse industries like hospitality, education, manufacturing etc.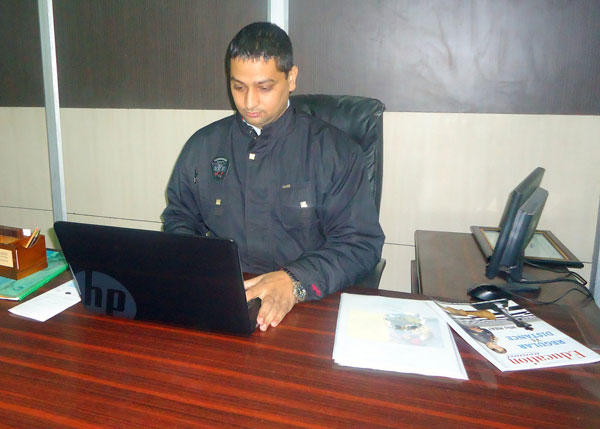 He has a post graduate degree in computers i.e M.Tech , MCA, and a Post Graduate Diploma in Business Administration(PGDBA) with specialization in Finance . Since 2003 he has trained more than five thousand Corporate Personnel across the hierarchy from these industries on various latest technologies like .Net, PHP, Java Oracle etc. He brings with him a rich experience of the best practices in the field of transformation, knowledge and learning management.
Each of the seminars, training programs and workshops has a very practical approach, with a perfect blend of theory, real life experiences, industry experiences, group interactions and realistic solutions.He is also attached with leading Engineering Colleges and Institutions and is contributing in various business publications.
Some of the organizations for whom he has consulted and worked are:
CMC
SHRI RAM SWAROOP MEMORIAL COLLEGE OF ENGG & MANAGEMENT
SETH VISHAMBHAR NATH INSTITUTE OF ENGG RESEARCH & TECHNOLOGY
UP ACADEMY OF ADMINISTRATION & MANAGEMENT
LUCKNOW DEVELOPMENT AUTORITY (LDA)
DR VIRENDRA SWAROOP GROUP OF INSTITUTIONS
SHRI RAM MURTI SMARAK BUSINESS SCHOOL
RR INSTITIUTE OF MANAGEMENT & TECHNOLOGY
HIMALAYAN INSTITUTE OF ENGG & TECHNOLOGY
Deep Prakash has been a guest speaker for various organizations across the country. He has been conducting motivational programs for a wide spectrum of audience across hierarchy, and also has been an integral part of many positive transformational success stories of organizations and individuals.